Mike
June 1, 2015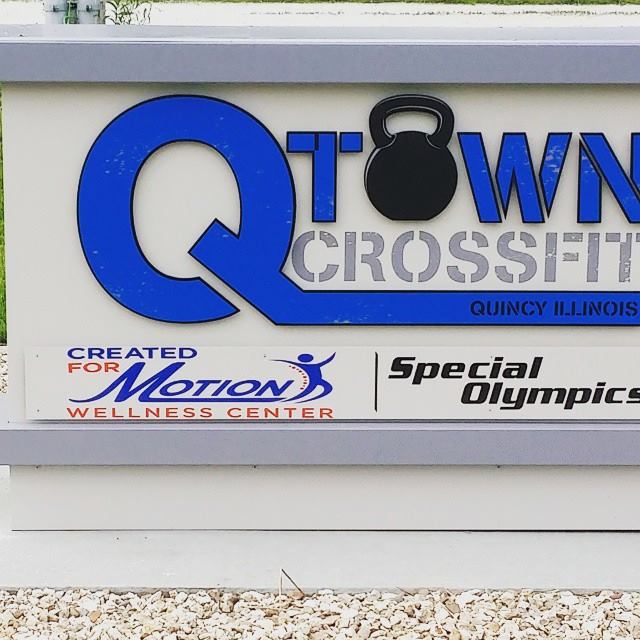 Dr. Michelle has a great future here in Quincy. I first went to her to help with my sore knees. She did more than help, she gave me some good ideas on how I can help myself daily. I will definitely see her again.  I suggest you visit Dr. Michelle once. You will really like her.
Let me give you all my personal recommendation for Created For Motion Wellness Center. I use their services and I love these people. They take my old tired body and get me ready for my CrossFit workouts. Tyler and Michelle are innovative in their approach. I never had acupuncture done but I am having them help me with my restless leg pain. Check them out. They are great for your body. They have helped me a lot.
Jim
December 23, 2015
Great experience with Dr. Rickelman today. A bit of an adjustment, dry needling on my shoulder and some homework! Created For Motion is a great place for athletes.
Kim
December 23, 2015
Thank you for helping me with my shoulder!
Mallory
January 22, 2016
I just had my monthly chiropractic appointment. This is the best appointment yet! I have just thought I would always have some tightness, grinding, and popping in my neck/shoulder area. After some soft tissue work and adjusting I feel better than I have in years! Thank you so much for fixing me! Highly recommend giving them a shout. Don't let anything but feeling wonderful be your normal!
Alyssa
May 22, 2016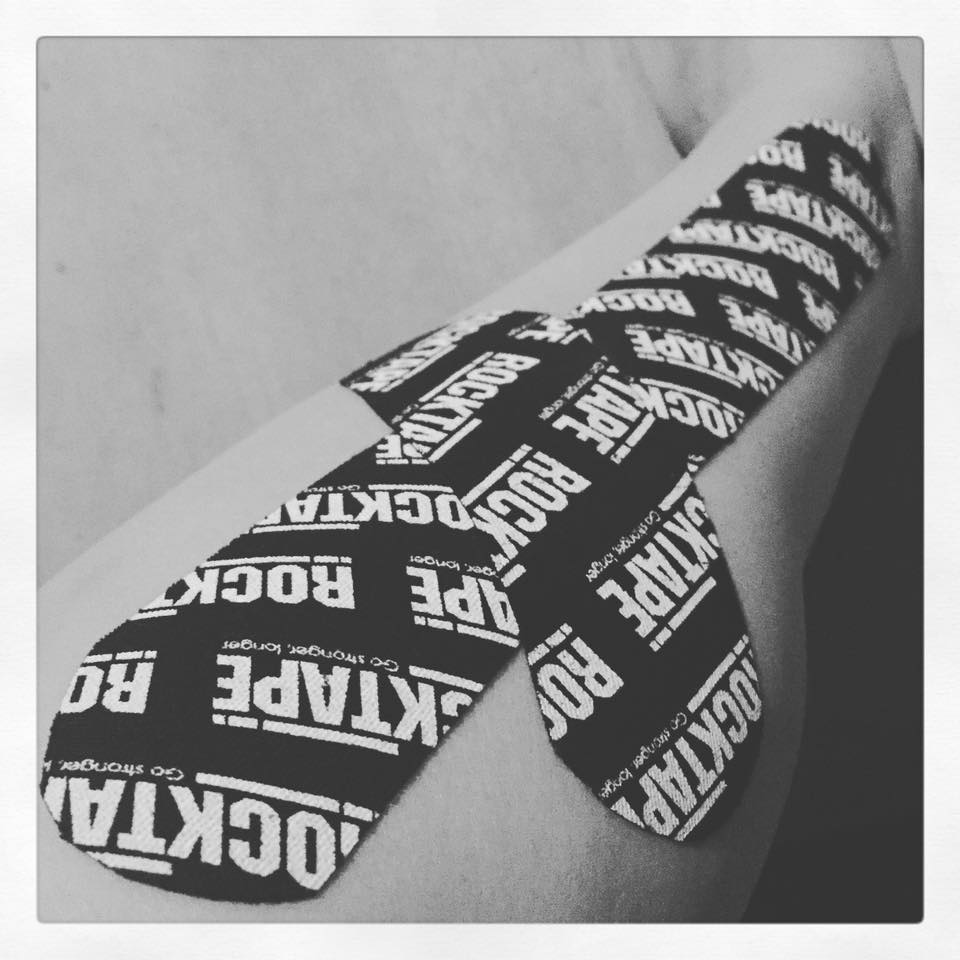 HUGE thanks to Dr. Tyler for his awesome work with Rock Tape this past weekend! Not only did he subside my shin splints for BTG weekend, I also made it through an Olympic-distance tri today PAIN FREE! I cannot thank you enough- you saved my race!
Michelle
June 12, 2016
I started seeing Dr. Tyler in February 2016 after 4 years of epidural injections and endless doctor and other chiropractor appointments. I have 2 bulged disks in my lower back and have lived with shooting pain for years. I have been told for years that my back is in bad shape but not bad enough for surgery. During my first appointment Dr. Tyler spent over an hour diagnosing my back and hip problems. He explained his diagnosis and treatment in detail and I felt comfortable with the plan. I left after the first appointment without pain for the first time in years. The pain did slowly return but I did the exercises 3 times a day and after just a few appointments and a few weeks my pain has gotten less and less and I am slowly getting back to work and life. I have both chiropractic and acupuncture done on my back (I started with twice a week and now I am going as needed which is every 2 to 3 weeks). I would recommend trying the acupuncture, I was skeptical at first but I am a true believer in its pain relieving ability. I am slowly getting back to riding horses which I haven't been able to do in years. I would highly recommend Dr. Tyler and Dr. Michelle they are both excellent at explaining there procedures and treatments and there plans work.
Scott
June 29, 2016
I have had a great experience going to created for motion they really do have the write name . It was nice to get adjusted then they did soft tissue work this makes my adjustments stay in long and no pain before and after due to the extra care taken.I would highly recommend them they truly are good at what they do.
Katie
July 24, 2016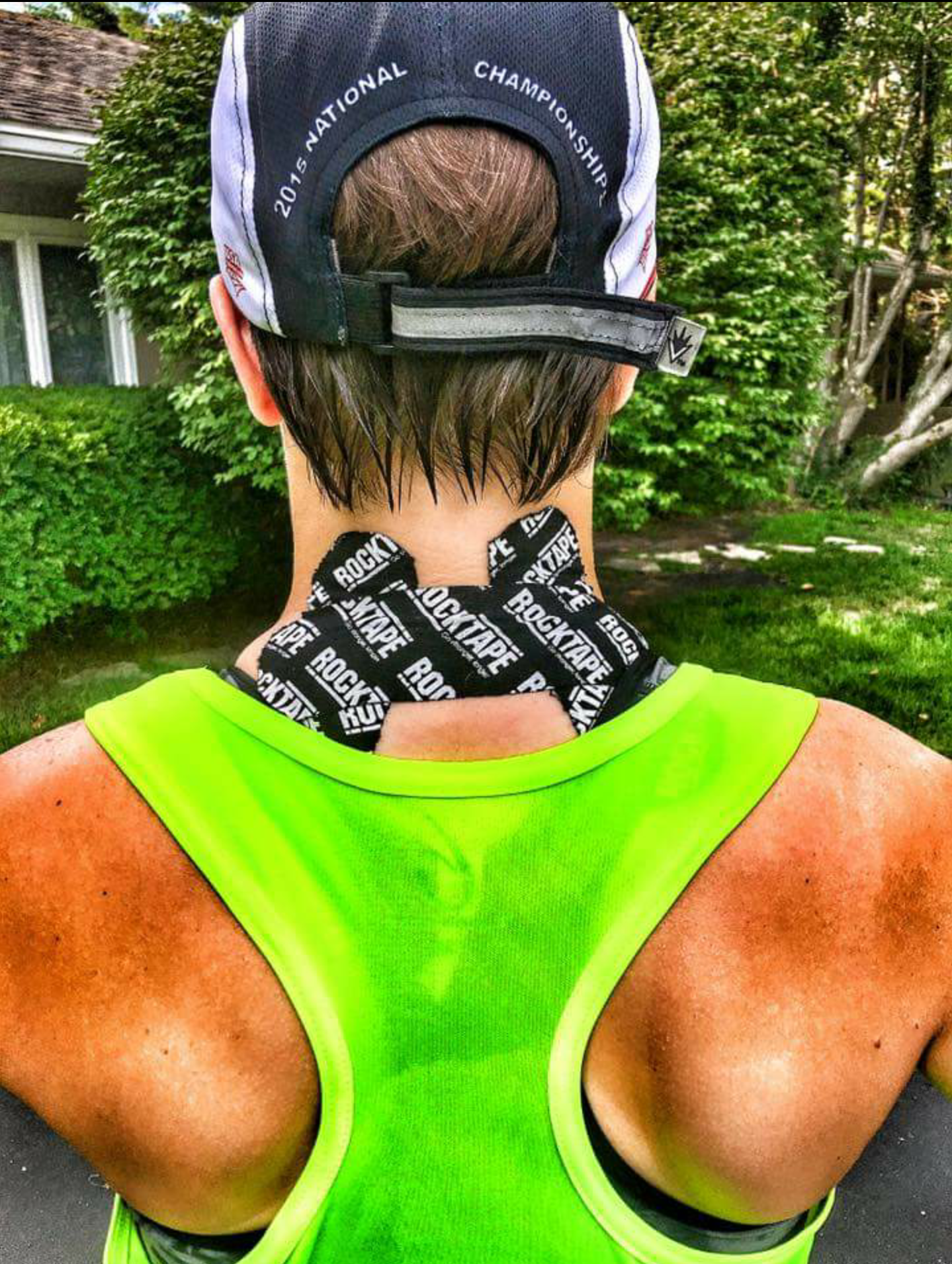 So I've been having neck problems for a while on and off, and Thursday morning I reached for something and was basically incapacitated by sharp pains in the right side of my neck. For the rest of the day I could barely move my head and I hardly made it through the work day. I had never visited a chiropractor and was a little nervous about it, but I felt like I had to do something or I wouldn't be able to do my job in the morning (anesthesia for kiddos that day). That night I had an appointment with Tyler at Created for Motion. After over an hour of work I had much better range of motion and what was causing sharp, shooting pain was only causing a dull ache. He taped me up and we made appointments to continue this week, and I feel sooooo much better! I have almost full ROM back and any pain I still have is tolerable. I even managed a 6 mile run without aggravating my bulging disc. I am so grateful for Tyler's help!!! I know he will have me ready for my half ironman on Saturday! I can't recommend him and his wife Michelle enough. They're awesome people too!
Becka
August 2, 2016
Best place to go to get rid of headaches. Drs Tyler and Michelle are always able to get me back on track.
Jason
August 11, 2016
Created for Motion is so much more than adjustments and back pain relief. I saw Michelle & Tyler for a torn hamstring a couple weeks ago and using Graston technique and Rocktape I was able to bounce back from my injury so much faster than expected. I've gone to them for other occasions as well and I've always walked away thoroughly impressed.
Daniel
August 11, 2016
I look forward to going to see Doctor Tyler and Doctor Michelle.  I have been to several chiropractors in the past that adjust your back and you are in and out in 10 min.  I typically spend between 30-45 min at each appointment.  It is so much more than just an adjustment and out the door.  They take time to discuss any issues and work with you until you are satisfied.  They discuss exercises you can do at home to help keep you and your back inline.  You will not find me at any other chiropractor.  I highly recommend them to anyone that is need of chiropractic work.
Jerry
August 22, 2016
Dr. Michelle treated me with an essential oil for sore joints. Was I surprised it is the best stuff I have used. It is Amazing my finger joints feel much better as a result of using the oil only a few times.
Charles
August 22, 2016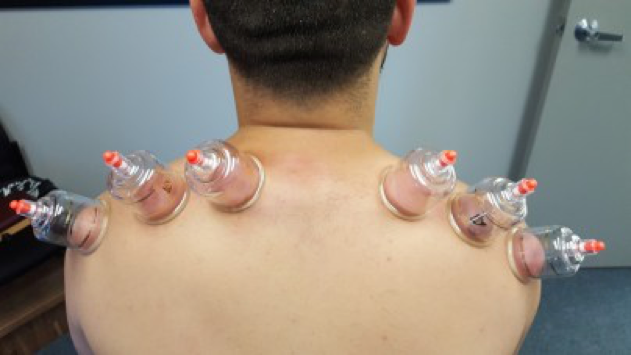 Does a outstanding job and I tried my first cupping experience and they did a awesome job. I have to say they are the best in the business.
Sue
September 20, 2016
I was having back & hip problems. Had tried different treatment plans & nothing seemed to take care of the issues I was having.
Went to Dr Michelle & she did a head to toe assessment. She found the problem …
More
I was having back & hip problems. Had tried different treatment plans & nothing seemed to take care of the issues I was having.
Went to Dr Michelle & she did a head to toe assessment. She found the problem areas, did the adjustments & explained exercises to do at home to help strengthen the muscles. She is awesome!  I felt so much after the first visit.
Dr Michelle & Dr Tyler are both friendly, very caring. Both are easy to talk with.
I highly recommend to stop in & talk with them if you are having difficulty with anything. They truly do get you  back in "motion"!
Brian
September 30, 2016
After my first visit to Dr. Tyler, I have not been this pain free in over 5+ years! Can't wait to go back next week! Thanks again!
Rachel
October 29, 2016
Today I ran a 15k with very little shoulder discomfort!! Thanks to Dr. Michelle for helping me get back to what I love!!
Highly recommend her & Dr. Tyler. Great place. Great people. Great care.
LJ
January 3, 2017
Dr. Tyler has been working with me for a little over a month now with great results. He really takes the time and cares about what he is doing. He is knowledgeable and passionate about helping others through chiropractic and conditioning and wellness care. He is very professional and a all around wonderful person. Coming from a guy with more injuries than a crash test dummy, I highly recommend Created For Motion for all. As a personal trainer I believe in Chiropractic Medicine and give his card to all my clients. I wish Created for Motion great success in 2017 and the long term future. Thanks again Dr. Tyler
Brittany
March 22, 2017
Dr. Michelle and Dr. Tyler are EXCELLENT! They both go above and beyond for their patients and truly care about addressing your needs! Quincy is fortunate to have such talent.